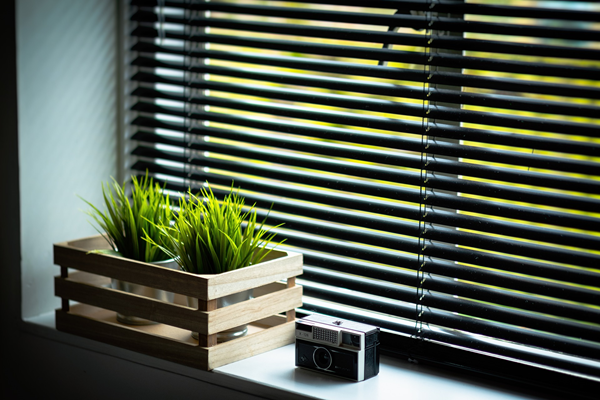 Looking for an easy way to accentuate your living room or to increase your home value? If yes, then these latest innovations called Plantation Shutters are exactly what you need! Plantation shutters are an elegant way of covering your house's windows. They come in a myriad of colors and materials, which deems them one of the most flexible window treatments of 2022.
Picking the appropriate Plantation Shutter that compliments your decor and offers long-term functionality can be daunting. But that is what we are here for. In this guide, we will shine some light on some of you should consider before making your investment.
The Material
All the numerous options available in the market can leave you scratching your head. And with more or less similar materials like wood, vinyl, or metal, it is pretty reasonable to feel lost. The criterion for choosing the suitable material for any plant shutter relies on the room where you want to install it and the environmental conditions it will have to endure. Some typically used materials are:
Vinyl
Vinyl shutters usually employ PVC or aluminum as their supporting structure. They are comparatively cheaper and moisture resistant, making them a favorable choice for humid spaces. However, they also arrive with a few flaws such as cracking, yellowing, and inadequate structural support in larger lengths.
Composite
Composite shutters are the new favorite of many house owners, thanks to their lifetime warranty against cracking, yellowing, deforming, and peeling. These plantation shutters provide you with the impression and touch of wood at a considerably reduced price. This decor is composed of a polypropylene-covered fiberboard that gives it a sleek and modern finish.
Wood
Wood shutters are one of the pricier options in the market. While many types of wood are employed to manufacture plantation shutters, Basswood is undoubtedly the best due to its high durability, impressive sturdiness, and minimal weight, making it convenient for you to transfer between different rooms.
You can also get your wood shutters colored in any shade or pattern, and they can also be customized into specific shapes like triangles, arched windows, and many more.
Divider Rails and Frame Style
Aside from acting as the primary window treatment choice, plantation shutters also behave as statement articles. Therefore, their frame style and divider rails should be assessed before purchasing to bring your vision into your home. L-frame, decor frame, direct-mount, and Z-frames are some of the famous frame types that lend an embellishing and refined look to any interior.
On the other hand, the divider rail refers to the horizontal bar on the panel that separates the shutter's top and bottom. You can decide on the number of rails you want depending on the level of privacy and the degree of light you desire.
Louvre Size
Opting for a suitable louver size heavily relies on the amount of light you want to let in, the money you are willing to spend for its maintenance, and your preferred style.
Louvers of plantation shutters usually come in sizes between 2 ½ to 4 ½ inches. Each generates a unique look and functionality.
Small louver sizes are the best pick for smaller windows. Since they complement their size and give more privacy due to their fewer openings. The preferred size for small windows is 2 ½ inch louvers.
While small louvers offer an attractive look, cleaning them can be a nuisance. Compared to the hassle-free cleaning of larger louvers, it may take quite some time to wipe down the numerous slats of small louvers.
Wider shutter louvers have an imperial vibe, making your big windows look even larger. Anything between the 3 and 4 ½ inches spectrum can work just fine by allowing better light. They also create a rather theatrical, darker aura when closed.
The room of installation
Each room of your house asks for a distinct window treatment.
For example, washrooms and kitchens look beautiful with plantation shutters, but they call for a moisture-resistant solution because these areas are extensively humid. Vinyl shutters that can tolerate moisture while simultaneously promising never to crack, peel, or warp are an acceptable choice for such an environment.
While the more private areas, like your bedroom, should be furnished with smaller shutters to maintain their privacy. And just like that, areas where you wish for better lighting, such as your living room, should be installed with larger louvers.
Cleaning and Maintenance
Regardless of the location of your shutter, regular dusting and cleaning are necessary to maintain its pristine condition and to improve their longevity.
Understandably, cleaning is an afterthought for many. Thus, it is better to go for shutters with fewer slats, making the cleaning easy and manageable.
Tilt Control
Functionality is always a vital aspect to consider when buying anything.Thankfully these plantation shutters are not just styling over substance. They come with multiple selections for tilt control, from the conventional center midrail to the concealed tilt rod, providing a neat and minimalistic finish. Another adored feature of this decor is its split tilt that enables independent tilting in various zones of the shutter; to give you more control of your view.
Motorization and other smart features
Small advances can make an immense difference in the shutter's look and increase the user's convenience. Features like panel locks, raised panels, hinges, and panel pulls can aid individuals in opening and closing the shutter during their initial tries.
And as far as motorization is concerned, with this latest technology, your shutters can automatically open and close themselves without you leaving the comfort of your bed!
Installation
Ultimately, professional installation is an integral part of helping you get the final look, increased durability, and proper functionality from your shutter. An experienced and trained installer knows the importance of small details and the fitting style for your shuttle. In addition, we recommend hiring factory-certified installers to guarantee the prolonged life of your new plantation shutter.
Conclusion:
Each trait of plantation shutter is significant in making the most out of your purchase. So remember the factors mentioned above in mind the next time you go on a shutter-hunt to get the perfect pick for your home!