If eyes are the windows to the soul, then windows give you a glance into the soul of the house. Both windows and their shutters have an important job in bringing out the feel of your room and accentuating your home.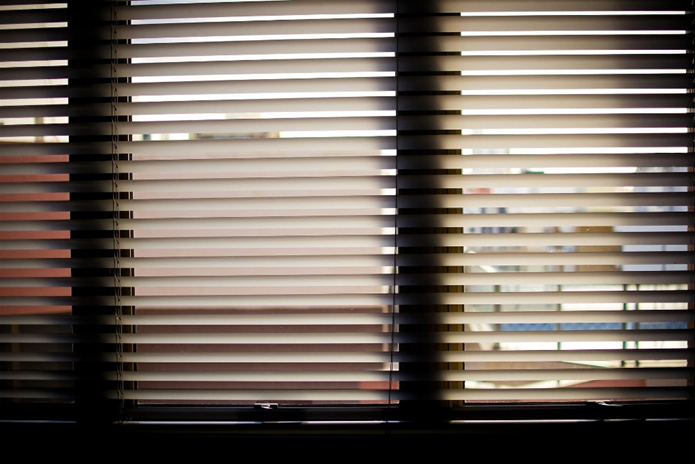 But how to choose the ideal shutter that compliments your house while concurrently offering a successful window treatment? With the numerous options available in the market, you could already feel your head spinning. But don't worry! This guide will ultimately uncover the truth about the various types of interior window shutters and their pros and cons to help you in this daunting task. So keep on scrolling!
Window Plantation Shutters
Plantation shutters have been around since the 18th century, when they were used in plantation mansions. And today, they undoubtedly are the most outstanding and prominent choice for interior window shutters. Very few window treatments give the same aesthetics and flexibility as these shutters.
Pros:
Plantation shutters can be easily customized according to the homeowners' requirements and ensure precise fitting to the windows.
They are very effective in blocking the light, thus keeping your residence cool and the color of your upholstery and flooring intact during hot, sunny days.
These shutters are designed to last and have elevated durability. With no strings that will tangle and no fabrics that will fade, this shutter type will be a permanent confidante to your house.
Since these shutters are perpetually mounted onto your window, they are mostly left behind when the property is sold. Therefore, are an excellent way to boost the value of your house.
Cons:
These plantation shutters come in limited colors and textures, which compels the customers to turn to other alternates.
Since these shutters are custom-tailored, they are much more expensive than other substitutes.
Regular cleaning is necessary to maintain these shutters' neat and pristine condition.
Depending on the weather and usage, you may find yourself adjusting your plantation shutters every now and then. Even though it is not troublesome, some may find it annoying.
Unlike your regular curtains or shades, these shutters, once fixed, can't be taken down.
Their function can be compromised in case the windows tilt-in.
Wood Window Blinds
Wood blinds refer to many straight, horizontal slats joined by a rope pulley system. When fully raised, they present the entire view of the outside. And just like that, when lowered and tilted, the view and sun rays are completely shut off. This traditional blind can be modified into many positions, according to the degree of light or privacy you want. But is this better than plantation shutters? Let's find out!
Pros:
They add a fascinating architectural style to where they have been installed and can easily harmonize with the generally used wooden interior and furniture.
Wood blinds provide optimum flexibility to their users by being raised or lowered to the exact height they wish for.
They are visually engaging and beautiful because of their natural wood grain texture.
Cons:
Because of the bulky wooden layers, care must be taken before installing them to ensure that the window can bear its weight.
The multiple thick slats, when fully up, can block the view by piling up at the top of your window.
Cellular or Honeycomb Shades
This interior window shutter is a true combination of style and substance. Apart from taking the look of your home up a notch, Cellular shades also insulate and protect your lodging from the damaging UV rays and peeping strangers' gazes. Accessible in an assortment of sizes and colors, Cellular Shutters have quickly become a favorite of many homemakers.  
Pros:
Unlike the regular shutters, Honeycomb shades can insulate any room by trapping the air in their long channels and keeping your house much warmer during the winter breeze.
This shutter provides multiple shade-blocking options, from filtered light to complete blockage. Hence, offering flexibility to its customers.
They mostly disappear at the lid of your window, so you don't have to worry about the unattractive stack.
Cons:
Some cheaper cellular shades are paper thin and are of no use, be it appearance-wise or in performance.
You can't tilt these binds nor adjust their height.
Roller Window Shades
Roller shades are a wonderful means of achieving more intimacy in your home and barricading the sun without investing a huge chunk of money. They also are super easy to operate with their quick rolling up and down.
Pros:
Easy installation.
They assure fast window treatment by snapping and rolling the shutter up for users in a hurry.
They can be installed with curtains for a more finished look and better shielding.
Hassle-free cleaning with just a little soap and water lets you use these shutters in any area without fearing about them getting dusty.
Its budget-friendly price tag lets you fix one in every room for a complete look.
Cons:
Only lets you control the amount of light and not its direction or distribution.
With time, they lose their smooth transition and become more frustrating and tricky to operate.
Vertical Window Shades
Normally used on big windows or porch doors, vertical shades are sure to grab one's attention across the room. They come in various fabrics and colors, which intensifies their look and safeguards the privacy of your house.
Pros:
Therefore, they are very economical and a lenient way to cover larger windows.
Vertical blinds are extremely versatile; they let you have a firm grip on both the multitude and disbursement of light due to its tilted vanes.
Cons:
They usually accumulate on the side of the window and can obstruct some of the views when opened.
It is very loud to open and close, especially during windy days, when they can produce noisy banging sounds.
Inexpensive ones tend to break and crack easily.
Conclusion:
Whether renovating your old house or building a new one, choosing the appropriate window covering is a must. We are confident that one of them is exactly what you need among the aforementioned interior window shutters.